The last few years have been huge for Hollywood in diversity and inclusion of every type of people and are changing the norms of Hollywood. Here are some of the most important films of the last five years
Get Out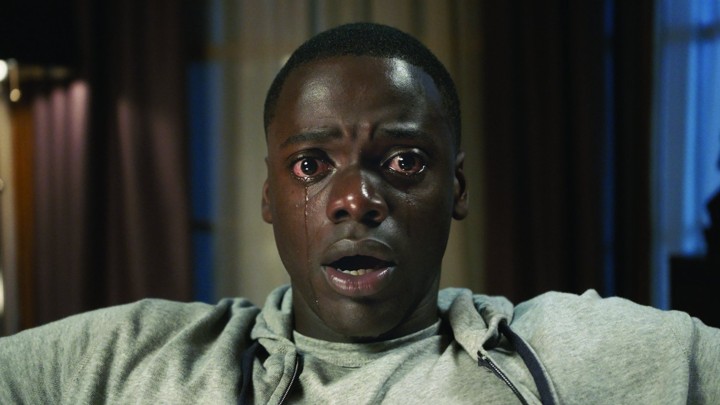 Directed by Jordan Peele, Get Out is the perfect example of blending multiple genres into one.It's a horror movie, a comedy movie, a suspense movie, a drama movie and I don't know how. But it works and it is one of the best movies ever made in my opinion. The main actor Daniel Kaluuya does an incredible job of portraying a character in a malevolent without even knowing at first. The subtle nods to what's to come. Jordan Peele did an amazing job of telling you what will happen in the movie without telling you. I don't want to spoil anything, but the scene with the dead deer in the beginning was a huge symbol for what's to come.
Anything by Ryan Coogler
Ryan Coogler only has three feature films under his belt, but they are some of the most entertaining and emotional movies released in the last twenty years. Starting with Fruitvale Station that was about the death of Oscar Grant III. The film packs a heavy emotional punch because it focus' on subjects that were taboo at the time. The film follows Oscar until his unjustified death by two police officers. The movie opens your eyes to what the African American community goes through on a daily basis. The film also created a bond between him and actor Michael B. Jordan, who has been in all of his films to date. This leads to him doing Creed, the best Rocky movie since the first Rocky. And the most important superhero movie, Black Panther. So to summarize everything, Fruitvale Station put Coogler on the map, Creed made him one of the best in the business right now, and Black Panther solidified the fact that he is one of the most important directors in Hollywood right now.
Wonder Woman
Wonder Woman is important because it is the first female led superhero film. With the genre being led by male leads, Wonder Woman brings in something that we didn't think we needed until we got it. A bad ass woman that's as powerful as Superman and as smart as Batman. The character made her debut in the disappointing Batman Vs Superman, but redeemed herself with this incredible film. Director Patty Jenkins wanted to make a film that oozed with strong women and wanted a world where young girls can can see someone that they can relate to. It also paved the way for every future female led superhero film like next years Captain Marvel and the upcoming Black Widow movie. Wonder Woman 1984 is set to release later in 2019 and I'm sure that it will just as good and empowering as the first film.
Images:
https://www.hollywoodreporter.com/heat-vision/black-panther-ascent-director-ryan-coogler-1084901
https://www.theatlantic.com/entertainment/archive/2017/12/get-out-hypnosis-scene-sunken-place/547409/
https://mashable.com/2018/06/16/wonder-woman-2-gal-gadot-costume/#Ah2X.3ILzkqd